---
Gina
Bayswater W2
---
Sophia
Oxford Circus W1D
---
Aisha
Marylebone W1U
---
Kiki
Marble Arch W1H
---
Candy
South Kensington SW3
---
Charlotte
Bayswater W2
---
Violet
Bayswater W2
---
Sarah
Bayswater W2
---
Sakura
Bayswater W2
---
Bell
Canary Wharf E14
---
Rayya
Soho W1F
---
Patty
Bayswater W2
---
Nana
South Kensington SW7
---
Victoria
Kensington SW5
---
DUO Sakura Jennifer
Bayswater W2
---
Lara
Bayswater W2
---
Ashley
Bayswater W2
---
Mia
Bayswater W2
---
Jessica
Bayswater W2
---
Linda
Earl's Court SW5
---
Mata
Bayswater
---
Alexa
Bayswater W2
---
Kaynita
Bayswater W2
---
Ada
High Street Kensington W8
---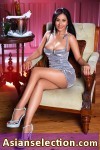 Sandy
Bayswater W2
---
Emma
Tottenham Court Road WC2H
---
Amy
Bayswater W2
---
Demi
Marylebone NW1
---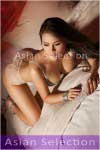 Star
Earl's Court SW5
---
Diamond
Warren Street W1T
Visiting London on business or pleasure?
It doesnt have to be all hard work.
A board room meeting, knee high in paperwork, endless small talk and decisions to make that might be right they may be wrong. But at the end of the day your only human and not a machine.
Stepping out of those work shackles is the best thing you can do to feel refreshed and capable of taking on tomorrows office. It's an easy decision, invite one of our sweet natured, easy going, tender young girls to share your hotel suite. Relax with a gentle massage and some company from beautiful, sensual oriental women to ease away the loneliness until morning breaks.
Choose from our gallery and call the hotline and our receiptionist will arrange for you.
Visit our gallery to start making your selection.
---
Overnights - explanation.
Generally considered to be 10pm until 8am as the industry standard for most London escorts. It has been known for escorts to accept 8pm until 8am and other variations, but movement on the times is dependant on the chosen escort and the ultimate decision is hers to accept. We will forward your request.

Required for overnight incall's.
For incall appointments, your mobile number will be required to send you confirmation timings, rates and address details.

Required for overnight outcall's.
For outcall appointments, we require your mobile the hotel reception number, a full postcode address of your hotel and room number and the name your room has been booked under.
---
All Day booking for a 24 hour period.
An all day - all night booking is considered to be for a 24 hour period. The start of the 24hr booking is arranged at a time acceptable to both you and the escort. The rates for extended hours such as this can be viewed from our rates page or at the personal of your chosen girl. Make your selection form our gallery drawing a shortlist of 2 or 3 to avoid disappointment and ensure a successful booking.
See our rates page for standard charges which are currently accepted by our London Escorts
24 hours Availability.
The 24 hours availability is generally meant to explain when an escort is advertised as always available (as seen on the 24hr gallery). The expression is intended to be possible for you to arrange to see her (with notice) at almost any time of the day or night with some limited restrictions. Due to the human bodies limitations, our 24hr girls will be available (with notice) as long as they are not too tired, caught a cold, currently having a ladies monthly cycle, over tired, already booked, on holiday, visiting friends or have visitors staying over (and other similar understandable reasons). We only mention this to those who feel disappointed that that their chosen girl is not available and complains that she is not really 24hrs. We do try to bring you the best availability, however the human body is not a machine and so we recommend selecting a short list of 2 or 3 to ensure a successful booking.